Healthcare & Life Sciences
Gain Unlimited Secure Capacity
Nasuni presents volumes like traditional file servers, while giving care providers, scientists, and researchers access to limitless storage capacity in the cloud. Fast-growing PACS images, VNAs, sleep studies, research files, test results, project file shares, and other unstructured data workloads become easy to store, access, and protect. By replacing hard-to-scale NAS, backup, and DR infrastructure with a software-defined platform that offers instant capacity on-demand, you'll never again be stalled by hardware delays, supply chain bottlenecks, or unanticipated project demands.
Accelerate Healthcare Innovation
Sharing clinical and research data across sites is now a necessity as your organization becomes more distributed and work-from-anywhere becomes the new normal. Nasuni's global file system, edge caching, and file synchronization enables care providers, scientists, and other staff to share even the largest files across teams without cloud latency. More patients can be seen with less wait time. Diagnoses can be made with greater speed and accuracy. Drug discovery, development and delivery can be expedited with more collaborative workflows.
Protect the Data That Drives Great Care
Clinical and research data is the lifeblood of your efforts to improve outcomes for patients, customers, and partners. When it comes to protecting it from ransomware and cyberattacks, nothing less than up-to-the-minute recovery points and real-time recovery speeds will do. Nasuni's continuous immutable snapshots, infinite retention periods, and near-instant restores of even PB-sized volumes are best-in-class. Plus, you'll no longer need the cost and complexity of array-based snapshots, replication, backup software, media servers, and on-site and off-site backup storage for your file data.
Build a Foundation of Compliance
We're all searching for new ways to adapt to an uncertain and highly regulated landscape. By using AWS, Azure, or Google Cloud object storage as the storage target for all customer file data, Nasuni offers all the physical, technical, and administrative safeguards of the major cloud vendors. Together with Nasuni's encryption of data in-flight and at-rest, you'll have the built-in security and governance needed to support HIPAA, HITRUST, SOC 1 and 2 Type II, PCI DSS, and FedRAMP requirements.
Apply Savings Toward Further Innovation
Nasuni with your preferred cloud object storage costs less than refreshing legacy NAS, file backup software and hardware, and DR infrastructure. It also costs less than any other cloud file services solution. Add in the IT administrative efficiencies from our simpler and easier to scale platform, faster recoveries from ransomware and everyday file issues, and enhanced productivity due to improved collaboration, and you'll have real gains that can be directed toward innovating new care solutions.
Healthcare and Life Sciences Customers
Leading hospitals, healthcare providers, and pharmaceutical companies are modernizing file services with Nasuni.
Moving our 3D tomography images to the Nasuni/Azure platform has protected our capital budget from large and lengthy storage procurement requests every two to three years. In the first year alone, we estimate we saved $1.2 -1.3 million in storage costs with the Nasuni/Azure solution.
R. Todd Thomas, CIO, ARA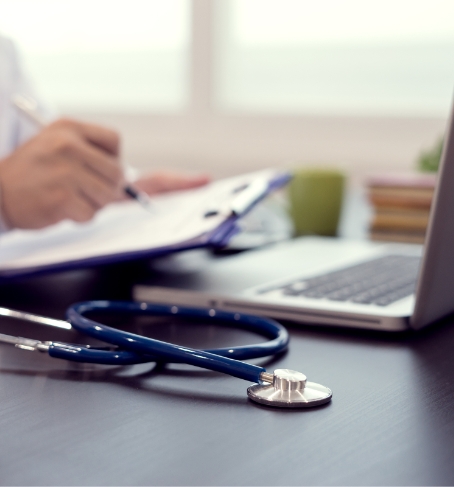 In terms of protecting patient data and leveraging a more scalable cloud technology, we feel like we are ahead of the curve by partnering with Nasuni.
Paul Feilmeier, IT Director, Faith Regional Health Services
Get a personalized technical intro and demo of Nasuni for Healthcare and Life Sciences
Get Started