Careers
Collaborate here. Join Nasuni's world-class team of innovators as we reinvent enterprise file data services.
Put your ideas to work
Solve complex problems for the world's biggest brands.
Growth is limitless
We prioritize internal promotions, so you determine your path.
Global Collaboration
Imagine the work outcomes you could achieve with the right team.
Finance / Strategy / Operations
A true strategic partner to all teams, our FP&A group measures results, produces insights, and predicts business outcomes. Budget, forecast, and analyze here.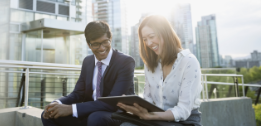 Business Development
Our SDR/BDR teams develop strategic targets and relationships while working with Marketing to generate qualified leads to their Field Sales partners. Directors of Sales start here.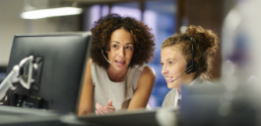 Customer Support
Enjoy partnering with amazing enterprise customers and super CSAT scores? If you want to be both valued and challenged, this is your team.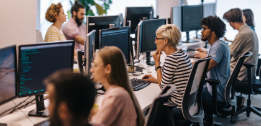 Engineering
Inspired by complex problems? Try reinventing file storage. Learn and grow with passionate, hard-working, extremely bright colleagues.
Marketing
Disrupting an enormous market demands bold ideas, strategic thinking, on-point execution – and a Marketing group that delivers.
Professional Services
Modernizing IT infrastructure isn't always easy. Our experts ensure that customers truly unlock the transformative power of cloud. Our PS team is a crucial differentiator.
Sales
A quality product backed by a quality pipeline still needs hunters and closers. Our sales teams land massive deals with the biggest brands in the world. Quota crushers wanted.
IT
Want to learn Business Continuity from the best? When COVID-19 hit, our IT group switched us all to secure remote access, and our business didn't miss a beat. Come network with us.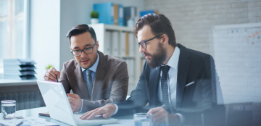 Alliance and Channels
We're taking over the $15 billion enterprise NAS and $48 billion backup markets with a 100% Channel/Alliance model. Expand your strategic global partnerships here.
Students and Interns
Each year Nasuni selects juniors from college or university programs to join our teams and work closely with mentors for the Summer. One summer at Nasuni is like a Tech MBA program.
Why Nasuni?
We're determined to change the way enterprises store, share, and protect files, and our business is growing faster than ever. Add in our culture of engagement, agility, innovation, and support, and you'll work, play, and grow with a diverse global collaborative team.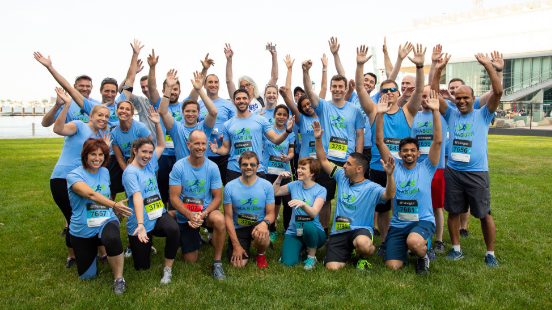 Our Values
The Uni Award celebrates our culture, based on core values of Integrity, Teamwork, Quality, Accountability, and Transparency. Frequent company-wide shout-outs on our Slack channels and all-hands calls are common. We're always looking for those who will add their own value to Nasuni.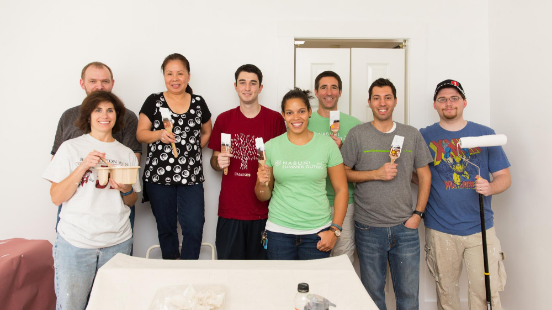 Our Culture
Nasuni thrives on a culture of respect and appreciation. Employees are continuously learning and progressing in their careers. Every employee shares in our company success, and we ensure equitable compensation across the company.
Our Mission
We're not just building better technology. Nasuni is successful because we focus on taking care of our employees, nurturing talent, ensuring quality for our customers, maintaining a healthy balance sheet – and, yes, always improving our technology.
JOIN OUR TEAM
Our Perks
Take-what-you-need paid time off
Comprehensive medical, dental, and vision plans
Professional growth opportunities and performance bonuses
Work/life balance with flexible schedules and locations
Generous employee referral bonus
Free on-site fitness center
Flexible commuting options including bike, water shuttle, and public transportation
Complimentary snacks and beverages
Humanscale workstations with built-in stand-up desks
Pre-tax commuter benefits in many states
Blue Cross and Blue Shield of Massachusetts
This link leads to the Machine-Readable Files that are made available in response to the Federal Transparency Coverage Rule and includes negotiated service rates and out-of-network allowed amounts between health plans and healthcare providers. The machine-readable files are formatted to allow researchers, regulators, and application developers to more easily access and analyze data.
Our People
Nasuni employees are our #1 Asset. Whether they're creating new file storage patents, engaging prospects, testing new features, organizing events, managing expenses, or keeping our customers up and running, our employees are the reason we're transforming the file storage industry.
We recognize and celebrate the value that diverse employee perspectives and experiences add to our overall culture, and the impact on building better software, better partnerships, and better outcomes for our employees and customers.
Collaborate here. Join Nasuni's world-class team of innovators as we reinvent enterprise file data services.