Effortless Scalability
Effortless, Infinite Scalability
Nasuni is a global file system that combines hybrid cloud storage with effortless scalability and provides operational excellence for IT.
Your IT team deserves
operational excellence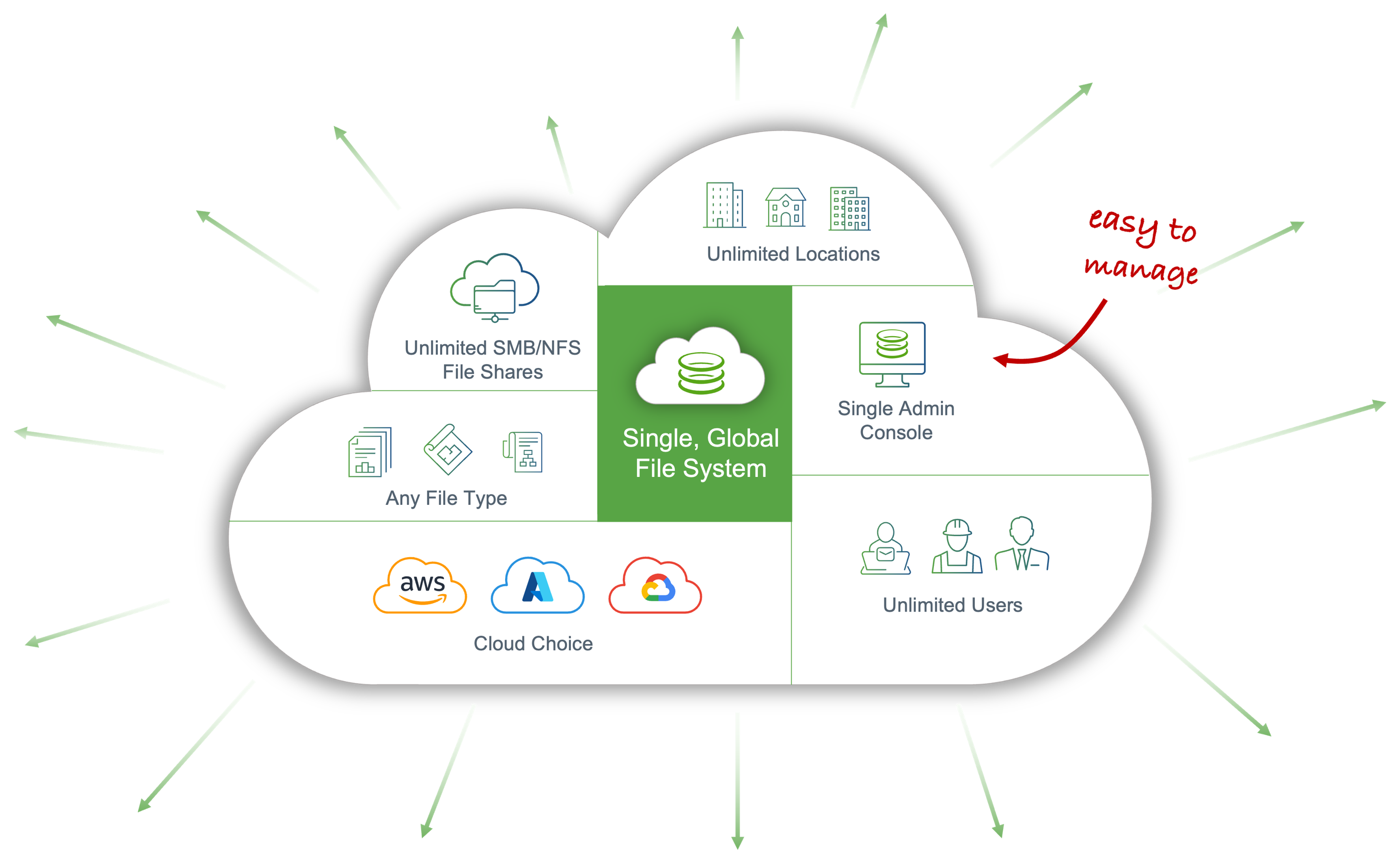 One Global File System
Consolidate, secure, and access all your files in one shared global file system. Replace every NAS, file server, backup, and DR infrastructure with Nasuni's hybrid file storage solution. Take advantage of cloud services like artificial intelligence (AI) and machine learning (ML) to enhance your files, unlocking new business value.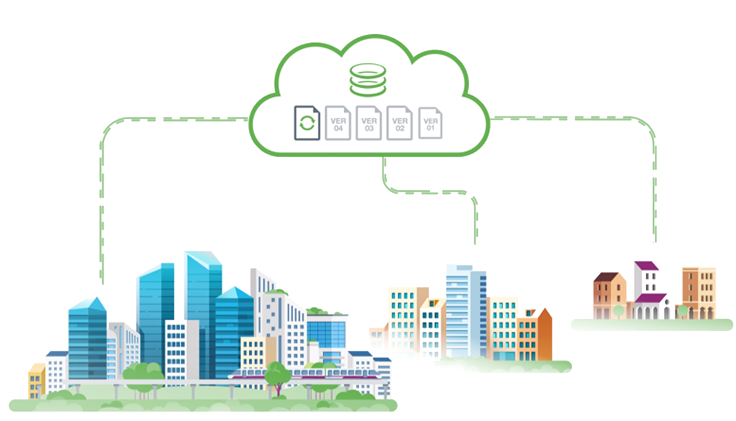 The Sky's the Limit
Nasuni is a true hybrid cloud storage solution engineered from day one in object storage to give you unlimited file capacity and scalability. No more limits on volumes, files, directories, snapshots, locations, or users.
One-Stop-Shop Management
Nasuni makes global file storage easy to manage. No more logging into multiple devices, backup software, or WANs. A single management console lets you see and control everything from anywhere. Nasuni's "set it and forget it" operations make managing your file infrastructure easy.
Freedom of Choice
Nasuni uses object storage from top cloud providers (such as Amazon S3, Microsoft Azure Blob, and Google Cloud object storage) so you can choose the cloud that fits your goals and budget. Nasuni also gives you the freedom to switch clouds anytime.