About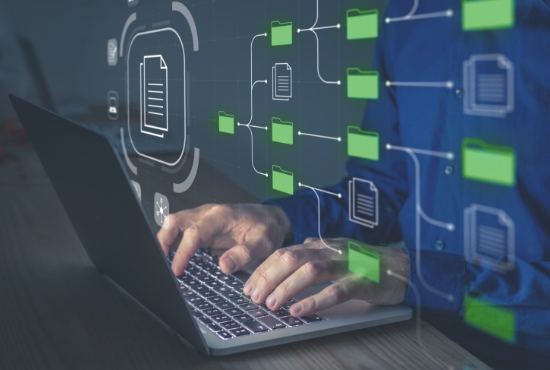 Opportunity
Files were doubling in size and number every year. Companies were constantly running out of capacity on their NetApps and other traditional Network-Attached Storage (NAS) devices. Even today, the global NAS market stands at $23 Billion, but traditional file infrastructure was – and remains – broken. Andres saw that even though traditional storage had some solid features, it lacked the agility and scale that modern enterprises would need to thrive. The days of traditional NAS were numbered, backup had become a burden, and a tremendous market opportunity awaited the company that could develop a new approach to storing and protecting files.
Cloud First
Andres realized that the inherent scale, stability, and global reach of the cloud made it a perfect medium. Naturally, he wasn't the only one to see the potential of cloud file storage. We're not certain if he was lucky, brilliant, or both, but he did choose a revolutionary approach. This single decision has defined our company from its inception. It's the source of all the transformative benefits, from NAS & file server silo consolidation to cost savings, that Nasuni brings to large organizations. Andres realized that merely moving files to the cloud would not be enough. The file system – the core structure of every storage platform for decades – needed to move to the cloud as well.
Cloud Native
This initial realization sparked the development of the world's first and only cloud-native global file system, UniFS®, and unleashed a wave of new capabilities. Unlike other cloud file storage solutions, Nasuni is free to scale to any level because of its cloud-native design. Isolated silos of file storage at hundreds of locations around the world can be unified through a single cloud solution. Hence our company name: Nasuni is truly "NAS Unified" in the cloud.
Consolidate NAS & file server silos, backup, DR, and collaboration into one solution
Save 50% compared to traditional file storage & data protection infrastructure
Boost employee productivity fast file access and global project collaboration
Core Beliefs
Since the company was founded in 2008, the product has evolved and advanced. We've been called a gateway, a Cloud NAS solution, a cloud file services platform. But that fundamental cloud-native innovation has not changed, and we've remained true to our founding beliefs that Nasuni should:
Scale to fit all files and locations globally
Drastically reduce storage costs
Eliminate separate backup and DR
Offer access from any location
Support any level of performance
Accelerate global file collaboration
Allow customers to use any cloud they want
Provide powerful centralized management
The result? Our little storage startup that began with a breakthrough idea is now servicing 10,000+ locations with 27 billion files under management. And we're just getting started.
Momentum
Numerous Fortune 500 enterprises and 25+ industry leaders depend on Nasuni, and our base of brand name customers is constantly growing. As Nasuni's first investor and current CEO, Paul Flanagan, builds our increasingly successful global business, racking up exciting annual growth metrics, Andres and our Engineering and Product teams are pushing the boundaries of what cloud file storage can do for large organizations. The last ten years have been a thrilling ride here at Nasuni, but the next decade is looking to be even more exciting.
VIEW CUSTOMERS